The BPAFFC Executive Vice President Zhang Qian Attends the Opening Ceremony of the Fourth ASEAN Gourmet Festival
时间:2019-12-10 11:04:12
On May 17, the Fourth ASEAN Gourmet Festival—The Harmony of Amazing Thai Flavors kicked off at the Minzu Hotel. ASEAN-China Center's secretary-general Chen Dehai, Thai ambassador to China Piriya Khempon, ambassadors of ASEAN countries to China, former Chinese ambassadors to Thailand and the BPAFFC Executive Vice President Zhang Qian attended the opening ceremony.
At the ceremony, Zhang Qian and ambassadors of such countries as Thailand, Indonesia, the Philippines and Myanmar to China looked back on and exchanged views about people-to-people friendly exchanges between the BPAFFC and its counterparts in these countries. She extended her gratitude for their support and assistance, and hoped to deepen friendly relationship by enhancing communication, cooperation, understanding, and friendship. She also watched the performances given by a Thai art troupe, savored exquisite Thai cuisine, and enjoyed stories behind Thai food.
Since 2014, the BPAFFC has worked with the Minzu Hotel to hold gourmet festivals for countries such as Sri Lanka, Malta, Cambodia and Myanmar, gradually building the event series of "Belt and Road Food Festivals". These events played an active role in enhancing practical cooperation and friendly exchanges in such fields as culture and tourism between Beijing and these countries.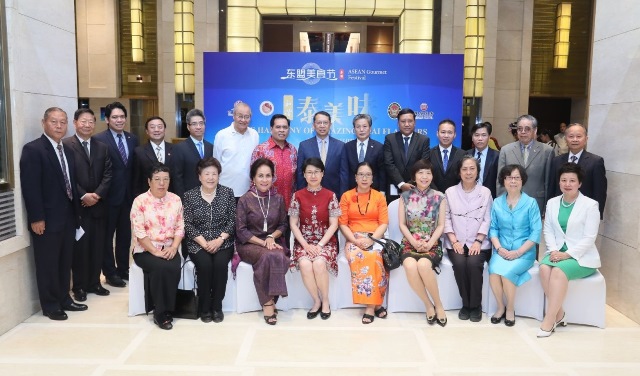 A group photo of guests at the opening ceremony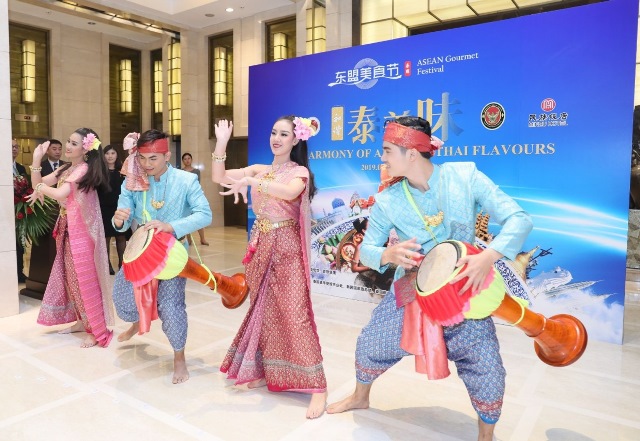 Performances by a Thai art troupe