20 Years' Walk Event at the Summer Palace
时间:2020-11-23 11:41:11
On October 24, the "Imperial Garden Cup" 2020 Walking in the Summer Palace for International Friends was launched by the Beijing People's Association for Friendship with Foreign Countries (BPAFFC). The event attracted Ambassadors to China from Algeria, the Bahamas, Belgium, Bosnia and Herzegovina, Iceland, Mauritius, and Slovenia, as well as Chargés d'affaires to China from Ireland and Belarus, along with over 200 experts, international teachers and students from over 80 countries.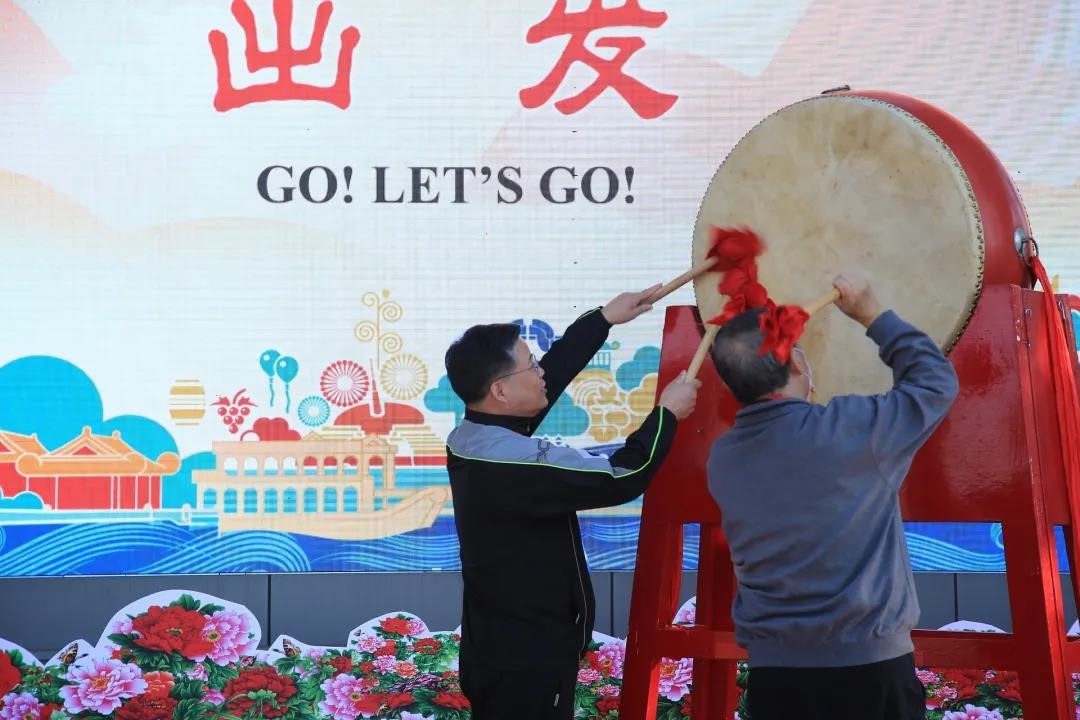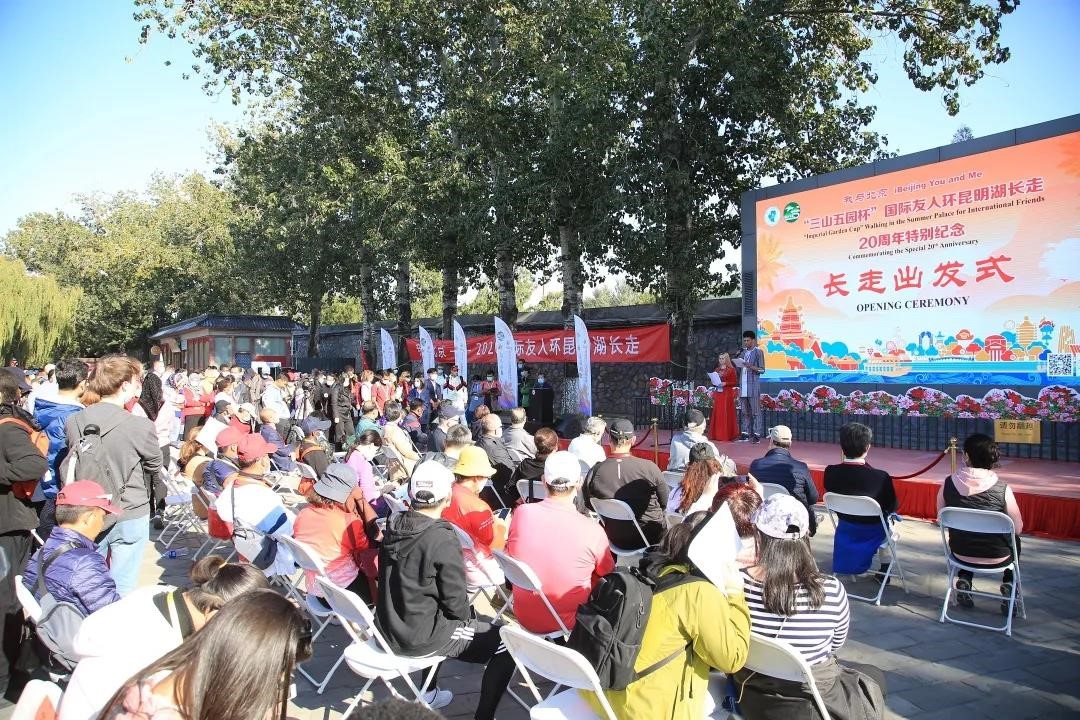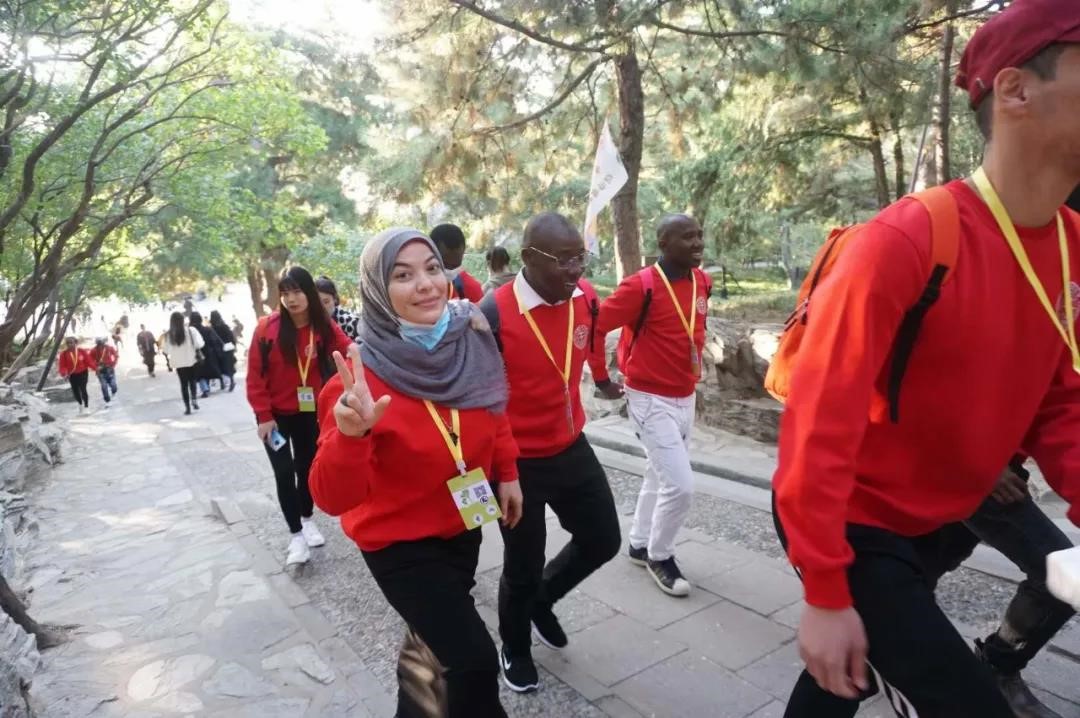 The Walking in the Summer Palace for International Friends has been held for 20 consecutive years. This year, themed "202020, iBeijing You and Me", it combines both onsite and online participation. In the onsite part, Chinese and international walking enthusiasts set out from the Seventeen-Arch Bridge and walked around Kunming Lake along the famous sites in the Summer Palace, such as Xiuyi Bridge, the Plowing and Weaving Scenery Area, the Marble Boat, Tower of the Fragrance of the Buddha, Garden of Harmonious Pleasures and Wenchang Tower, experiencing the unique charm of China's cultural heritage. The online participants joined in a simulated long-distance walking through the bilingual applet "iBeijing You and Me Celebration of 20th Anniversary of Walking in the Summer Palace Online." Both Chinese and international friends participated in the event for a healthy lifestyle thanks to the arrangement.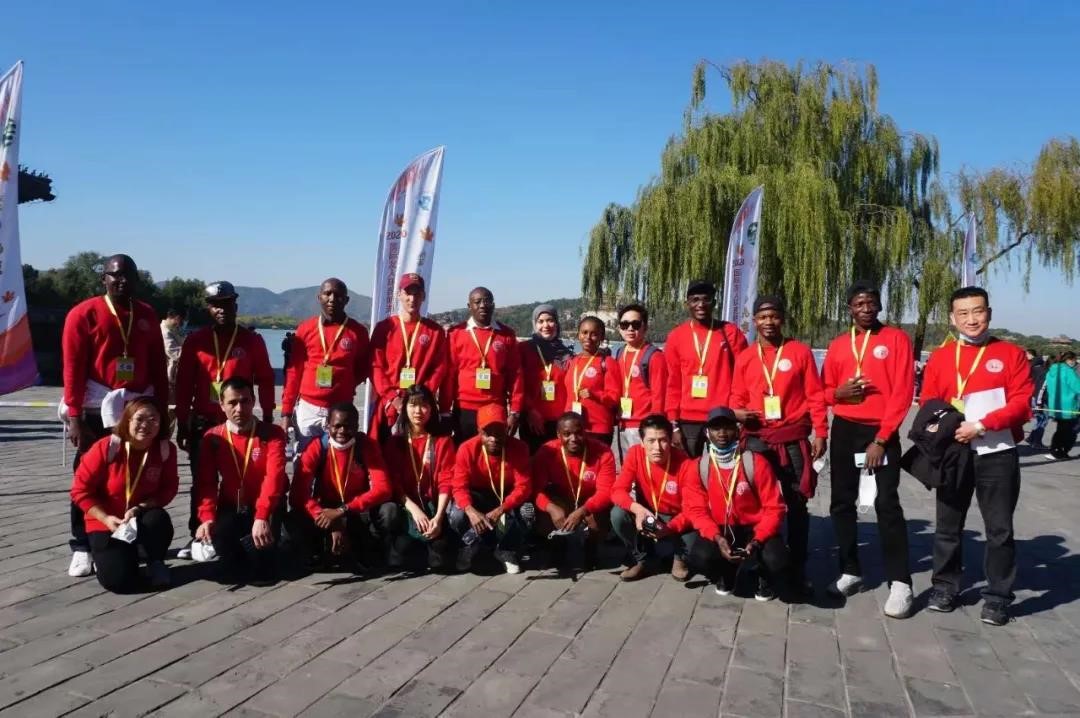 This event was one of the "iBeijing You and Me" series of programs launched by the BPAFFC, a special outdoor fitness activity tailored for foreigners in Beijing. Since its launch in 2001, it has involved over 10,000 international participants from nearly 100 countries, becoming one of the signature activities well-liked by the international community in Beijing. Many embassies, colleges and universities and international institutions in Beijing have included it in their annual sports program plans.