The BPAFFC Receives Joint Mission of Mexican, Argentine, and Uruguayan Journalists to China
时间:2013-06-05 18:31:45
From November 13 to 15, 2013, the Beijing People's Association for Friendship with Foreign Countries (the BPAFFC) received the third joint mission of Latin American journalists to China. The Shanghai People's Association for Friendship with Foreign Countries invited them to visit China.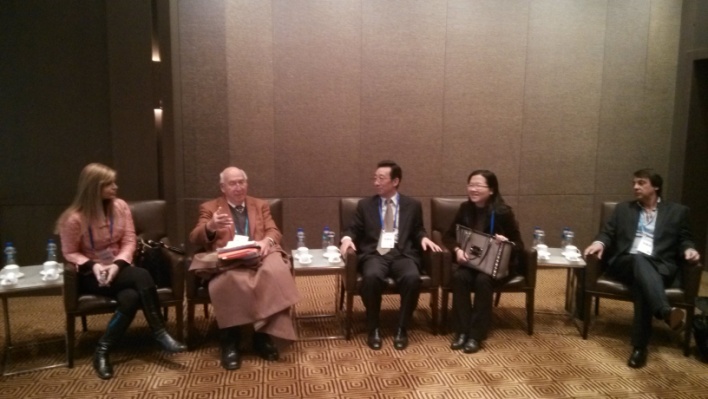 Members of this joint mission are seven media workers from Mexico, Argentina and Uruguay. They are all influential media professionals in their country or working at an internationally renowned Latin American media outlet. The joint mission was led by Mauro Jiménez Lazcano, who is director of Macroeconomía magazine and was former director of Information and Public Relations and undersecretary of the Presidency in Mexico. He used to accompany former Mexican President Luis Echeverría to visit China.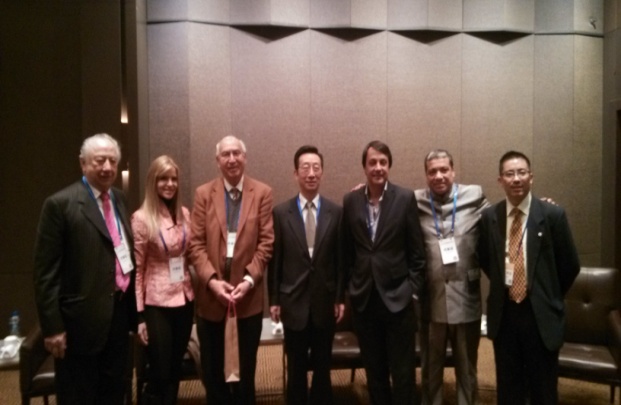 During their stay in Beijing, the joint mission attended the opening ceremony and main forum of the 2013 Beijing International Forum on People to People Friendship. Lazcano said he had paid many visits to China and Beijing and witnessed fast changes during each visit. He's been committed to depicting China to Latin American people in an accurate way.